SALES WORKSHOPS
PROSPECTING
"The more customers you talk to the more sales you make"

When the going gets tough we all go prospecting. To most salespeople 'prospecting' is something that the do not enjoy and fear the rejection of customers they have to call.
Sales prospecting action correctly can have a huge impact on your sales revenue. It does not take armour or the courage of a Lion to deal with the fear. Just an open mind and a planned approach can result in quantum leaps in improvements in sales.
This workshop is aimed to remove the fear and replace it with confidence and skills to enjoy successful prospecting and make it an outstanding experience.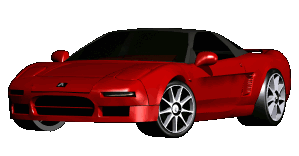 DURATION: 1 day 8.45 am - 5.pm
FACILITATOR: Noel Leavy
INTENDED FOR: Sales managers, Car buyers, Sales executives, and Business managers.
THE WORKSHOP OUTLINE
Welcome

Today's Itinerary

Housekeeping

Introduction (Exercise)

Workshop aims

My commitments

Candidate input

Shared Ideas (Exercise)

Modeling excellence (Exercise)

Why spend on advertising?

Continuous customer contact culture

Develop the customers you have

Effective use of databases

Make yourself accountable

Plan your contacts

Candidate Future Commitments
Without exception the sales executives who attend the workshop will shift there selling skills to an outstanding level.
THE WORKSHOP OBJECTIVES
Improved customer satisfaction

Increased sales performance

Increase profit per unit

Improve profitability

Increase sales executive's earnings

Achieve Sales Targets

A Structured sales process

Professional outstanding prospecting

Improved job satisfaction

Improved time management

Increase customer loyalty

Create an action plan

Becoming Industry leading
PREPARATION WORK REQUIRED
None
WORKSHOP MATERIALS
All delegates will work with extensive detailed workshop notes. The content of the notes will also be enhanced by the input of others in the "Shared ideas" approach of the facilitator on the day. The delegates will also receive within 7 days detailed notes of the exercises undertaken by them. This can be used as a de-brief document for the senior managers.
FEED BACK
Delivering customer feedback from our workshop is essential. There will be a 360 degree feedback from the delegates and the facilitator. These will be signed and sent to your company within three working days of attendance. This will include a "Commitments" section from the delegates outlining the actions which will be taken to implement what has been learned, the timescale for the changes and the impact it will have on your business.
The "Commitments" section can be used as a measurement tool to ensure the actions, timescales and implementation of any agreed changes are met.
WORKSHOP VENUE
We purposefully choose venues with a relaxed and ambient atmosphere which will be very conducive for development and learning.
TRAINING AND TAX RELIEF
You can claim tax relief from the invoices supplied. Training and development costs should be treated as an expense to your company and tax relief claimed in the normal way.
OUR GUARANTEE
We like to have our performance measured by our delegates. Although our ethos is based around shared ideas, and naturally everyone will benefit from attending our workshop we insist on feedback. We will therefore, at the end of the workshop, ask our delegates to score us on; presentation, information and facilitator skills. If in the unlikely event that 100% marks are not achieved we will reimburse your fee in full.
With our workshop sales executives will no longer be chasing the sale. Our workshop has been designed to give Sales Executives the tools and the desire to be outstanding in managing their customers in a more effective, professional and profitable way.
If you want your sales team built upon and develop your databases contact us for a booking form!
Telephone 01628 622274
or e-mail