VEHICLE APPRAISAL
APPRAISALS FOR PROFIT WORKSHOP
"If you get the part exchange appraisal wrong. It is the greatest opportunity for a sale to go from bad to worst"
The appraisal of a customers part exchange is a critical stage of the vehicle sales process. This is the area where most sales and profit are lost. Over 80% of retail customers have a part exchange, yet ratio of part exchanges taken in against retail sales can be as low as 12%. All part exchanges are sales and profit opportunities and if handled correctly will increase your retail sales.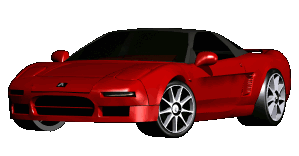 DURATION: A full day 8.45 am - 5.pm
FACILITATOR: Noel Leavy
VENUE:
INTENDED FOR: Sales Managers, Car buyers, Sales executives and Business Managers.
THE WORKSHOP OUTLINE
Welcome

Itinerary

Housekeeping

The workshop aims

Candidates input

Delegate Introductions (Exercise)

Self assessment (Exercise)

Shared Ideas (Exercise)

Professional salesmanship (Exercise)

Our customers (Exercise)

The appraisal (Exercise)

Poor customer experience

Outstanding customer experience

Salespersons ten commitments
THE WORKSHOP OBJECTIVES
Improved customer care

Increased sales performance

Increase new vehicle profit per unit

Increased used vehicle profit per unit

Increased used vehicle sales

Professional appraisal completion

Increase the pre-sales of part exchanges

Reduce reconditioning costs

Improve sales target performances

A structured sales process

Inspire future personal development

Improved time management/administration

Improved job satisfaction
PREPARATION WORK REQUIRED
None
WORKSHOP MATERIALS
All delegates will work with extensive detailed workshop notes. The content of the notes will also be enhanced by the input of others in the "Shared ideas" approach of the facilitator on the day. The delegates will also receive within 7 days detailed notes of the exercises undertaken by them.
This can be used as a de-brief document for the senior managers.
FEED BACK
Delivering customer feedback from our workshop is essential. There will be a 360 degree feedback from the delegates and the facilitator. These will be signed and sent to your company within three working days of attendance. This will include a "Commitments" section from the delegates outlining the actions which will be taken to implement what has been learned, the timescale for the changes and the impact it will have on your business.
The "Commitments" section can be used as a measurement tool to ensure the actions, timescales and implementation of any agreed changes are met.
WORKSHOP VENUE
We purposefully choose venues with a relaxed and ambient atmosphere which will be very conducive for development and learning.
TRAINING AND TAX RELIEF
You can claim tax relief from the invoices supplied. Training and development costs should be treated as an expense to your company and tax relief claimed in the normal way.
WORKSHOP FEEDBACK
I like to have my performance measured by my delegates. Although my workshop ethos is based around shared ideas, and naturally everyone will benefit from attending our workshop, I insist on feedback from delegates for my continuous improvement. I will therefore, at the end of the workshop, ask the delegates to measure me on the following; presentation, information, facilitator skills and an overall performance of the day. This document will be sent to you immediately after the workshop.
With our workshop sales executive will no longer be chasing the sale. Here is just a very small part of our appraisal workshop.
Here is just a small section of our "Outstanding Salesmanship workshop" part exchange vehicle appraisal coarse. It has been designed to give Sales Executives the tools and the desire to be outstanding in managing their customers in a more effective, professional and profitable way.
FOUR STEPS
Documentation completion.
Static Inspection.
Evaluation/familiarity drive.
Negotiation/Trial close.
BE OUTSTANDING
Always act and be seen as a professional.
Always be empathetic with the customer.
Always drive the part exchange.
Always go through the five steps 100%.
Always us a appraisal route.
Always take the customer with you.
Always look under the bonnet.
Always use an appraisal form.
Always let the customer drive first
Always view the P/X service history.
Always HPI before the appraisal.
Always highlight any external damage.
Always inspect the P/X in the workshop.
Always check tyre condition and depth.
Always appraise in a bright environment.
Always seek advice from you Manager.
Always get the customer to sign the appraisal.
Always view the part exchange before valuation.
Just a small part of the "Outstanding" appraisals workshop!
contact us for a booking form!
Telephone 0044 1628 622274
or email us for details and a booking form!